The 911 Pin-Lock™ is a must for every residential swing gate installed that uses a 1/2" bolt to secure the gate operator arm to the swing gate. If the swing gate operator is not battery powered or battery back-up, the the only way  for most homeowners to get out of the gate is by removing the 1/2" bolt. By using the 911 Pin-Lock™ releasing the arm is as easy as removing a padlock.
A padlock with a 1 inch shackle engages the pin by way of the groove cut in the corner of the 911 Pin-Lock™ block.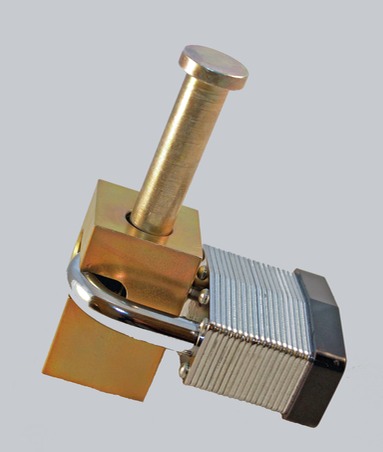 Any 3/8" diameter with a 1" x 1" shackle padlock is a great choice for residential applications with the 911 Pin-Lock™.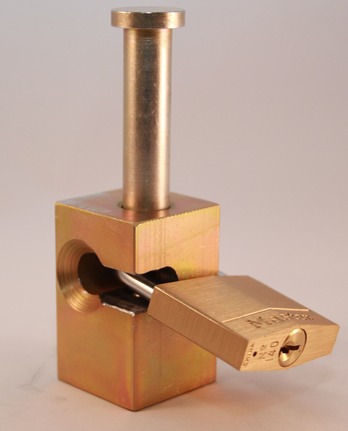 Even an in-expensive Master 1/4" diameter with a 1"X1" shackle engages and secures the 911 Pin-Lock™ pin.