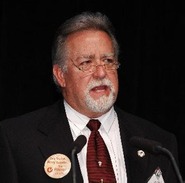 Robert Coffman
owner
Robert, an Electrical and Air Conditioning contractor by trade, began installing gate operators and access control systems in 1990. Soon this became the full time focus of his future, and the beginnings of Innovations Controlled Access Systems. In addition to his design and installation expertise, he became involved in sales and eventually as National Sales Manager for a national gate operator manufacturer.
Robert is a past Treasurer and past Secretary of the Board of Directors of the American Fence Association, and served on the Executive Committee for 5 years. He was also Chairman of the Board of Governors, as well as serving as Governor representing the Texas Fence Association.
Robert served as President of the Texas Fence Association in 2003 and 2004, and also served as Vice-President and Secretary.